Better Software by Design
Taptelligence is now CLOSED.
What can Taptelligence do for you?
Greenfield Software Projects

I can take on full end-to-end project design, development, testing and management in order to bring your software project to life and prepare your product for market.
See your idea or product blossom from concept, through mockup, development, packaging, and deployment. Use your new software to promote your brand, engender customer loyalty, and stand out from the crowd.
Starting from scratch and building a fresh project is a desirable opportunity as a developer and as such greenfield projects will be eligible for a 10% discount on my standard rate.
Requirements Analysis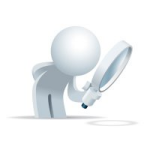 Beginning with interviews, process analysis and brainstorming this is the best way to get your project off the ground.
Time and effort spent ensuring a solid understanding of requirements always pays for itself in more targeted and effective development.
This phase results in both concrete user scenarios and comprehensive requirements documents.
User Interface Design
I'm an expert in turning requirements into a powerful yet simple user interfaces matching your corporate image.
Starting from requirements lists and user scenarios a process is followed involving development of sketches, wireframes and full mockups.
I can not only design the interface but present and explain the result to personnel at all levels of your business.
At the end of this phase it should be possible to walk users through the software and verify that the product will perform as required.
Development
For smaller projects, prototypes, and critical components I can offer bespoke development services in C#, Windows Forms, WPF, and SQL databases.
All projects will be conducted in a controlled manner using Subversion Version Control, NUnit Testing, and modular development.
At the end of the project you will receive not only a finished product but the full source code and detailed instructions on how to build it.
Project Management
For larger projects (more than 6 man months) the best option is to outsource development overseas and here I can offer project management and integration services.
The serious advantage here is having a middle man versed in both the domain requirements and software development techniques enabling you to focus on running your business during development.
By undertaking module integration myself I can quickly eliminate the 'he-said she-said' issues with bringing together multiple 3rd party developers.
Save time and stress by letting me manage your projects.
Technical Writing

User guides, Manuals, and Help Files all contribute to the overall user experience.
As a native English speaker with a strong technical and communication skills I am happy to take on the task of writing your user documentation.
Additionally I can integrate your existing writing into windows help files for use in applications.
Testing
Where necessary I can offer risk analysis, test plan development, and running of acceptance tests.
Testing is a critical part of all software development and software should not be delivered to customers without full testing, however it is a time consuming process that you can best outsource to someone who knows what to look for.
Lets Talk


Contact Taptelligence today for a no obligation quote or to set up an introductory meeting.
Duncan Kimpton
Taptelligence is the consultancy service from Duncan Kimpton, an experienced software developer with over a decade of programming experience
My goal is to bring quality functional design to the scientific world enabling scientists to work faster, happier, and with more success